Do you ever encounter low points? Times in your life when you aren't feeling that inspiration, aren't feeling like your best self?
That happened to me recently. I was having a hard time focusing. Having a hard time getting the things done that I know need to get done.
So I went skiing. This was late January in the Sierra Nevada, and conditions were atrocious, but that's never stopped me before. But you know what was really weird? After a few runs I wasn't having fun. How could this be? I love to ski. I'm the co-founder of Urban Snow for crying out loud, how could I not be HAVING FUN?
Then I realized what was missing. I wasn't pushing myself. I was nursing a back injury and trying to take it easy. Playing it safe. And it wasn't exciting.
So the next run I headed over the terrain park. I'm pretty rusty at sliding boxes and rails. Really rusty. Like scared to hit the features rusty. But I finally lined up a flat rail and tried to slide it.
It was not an X-Games performance. I slid off the side and almost fell. But it was exciting. I went back and hit it the next runs and things were fun again. The rest of the day, both in and out of the park, were amazing.
And I realized what I needed to do to get out of the rut.
Call it what you like: challenging yourself, moving outside of your comfort zone, pushing the envelope. There is a reason why there are so many aphorisms that essentially mean the same thing. Pushing yourself is an important part of life.
Skiing and snowboarding are such amazing sports because they offers constant opportunities to stretch your boundaries, to learn a new technique, to attempt a new trick. I've never heard a skier or snowboarder say he/she has learned enough.
So it is with life. Challenge yourself with something everyday. Do one thing that scares you every day. Once you start doing this things open up for you.
If you live in San Francisco Bay area and have a passion or newly found interest in skiing or snowboarding, sign up to keep up to date on upcoming Urban Snow events on ProSno synthetic surfaces as well as related news & articles.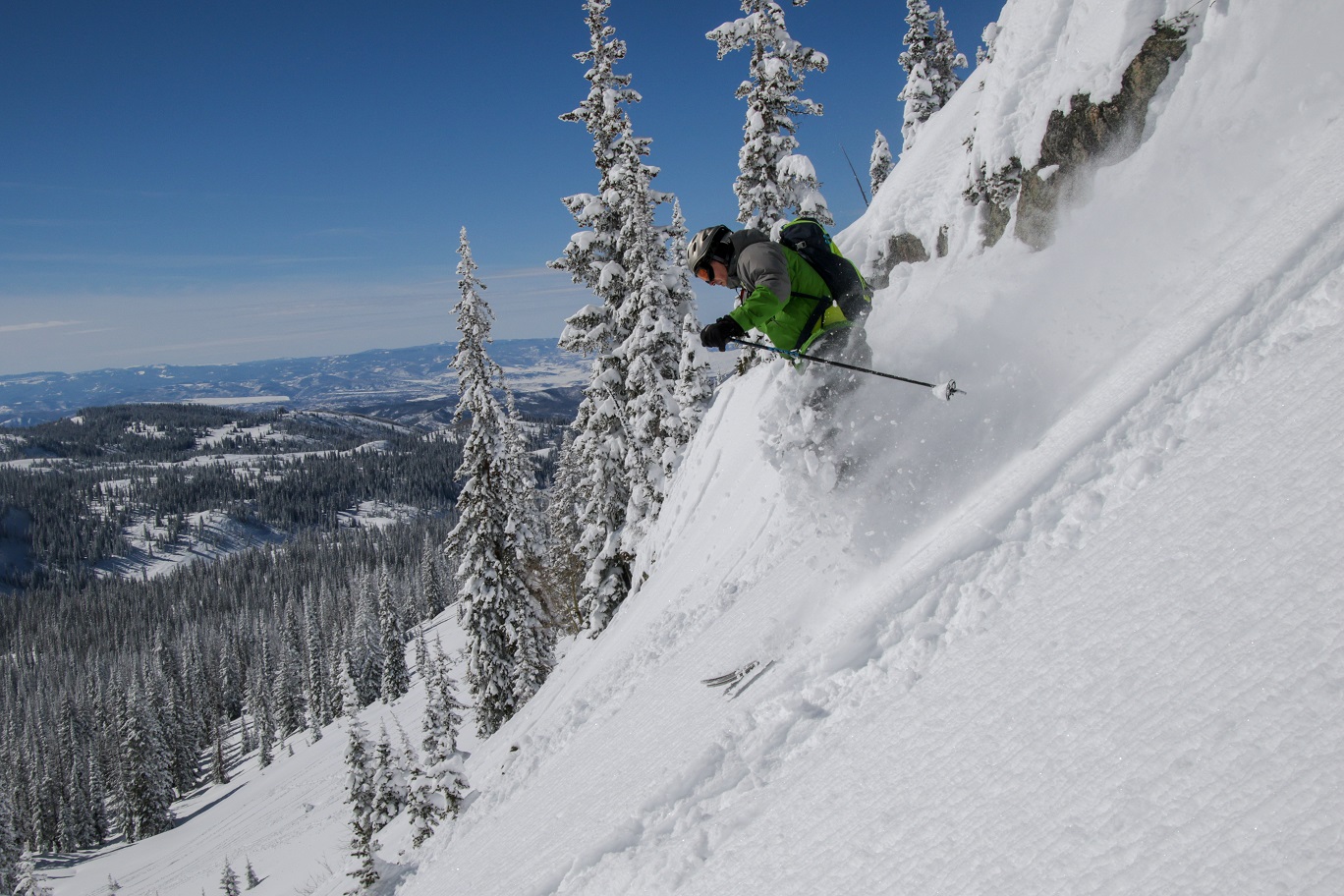 Urban Snow cofounder Jesse Clayton on a recent Colorado trip